Basketball Manitoba and Hoop It Up would like to thank the 100 teams that took part in this last weekend's 3x3 event at Garden City Shopping Centre! The weekend featured a total of 273 games played in 12 different categories. Most playoff games were shifted over to Garden City Collegiate on Sunday afternoon to get out of the rain. The rain didn't dampen the great basketball and celebration of the return of a large scale outdoor 3on3 basketball event to Winnipeg for the first time in 5 years. The full results of the games and division champions can be found on the official event website at...
TOP GUN WORLD TOUR QUALIFIER FINAL
The Top Gun Men's Division was part of the 3x3 Canada Quest series and saw TEAM WINNIPEG (pictured above) take the title over THE ACADEMY in a 21-14 final. Winnipeg team members Darcy Coss, Wyatt Anders, Graham Bodnar and Xavier Smith (now the #3-5 ranked players in Canada) will now represent Winnipeg and travel to Chicago on August 15-16 to compete in the
FIBA World Tour event
against another 11 teams who won qualifier events from North and Central America. The top teams out of Chicago will finish at the
FIBA 3x3 World Championship
in Tokyo this fall.
FIBA 3x3 PLANET RANKINGS UPDATED
All the player rankings have been updated to the FIBA 3x3 Planet website. This new world ranking now includes all Hoop It Up Winnipeg participants who took part in the event. See your new FIBA 3x3 World Ranking at...
http://www.3x3planet.com/Rankings/
Not seeing your name in the rankings? You need to
finish your FIBA 3x3 Profile
using the invite email your team captain sent you.
How does the ranking system work?
Track your pick up games and get more points with the free
3x3 Planet mobile app
!

NEXT FIBA 3x3 SANCTIONED EVENT - WMBA 3on3
The next FIBA 3x3 Planet event in Manitoba that you can gain world ranking points with is the
WMBA's 3on3 Outdoor Summer League
.
SIGN UP NOW
!
INJURED WHILE PLAYING AT HOOP IT UP?
Learn more about our basketball insurance plan to help you with any rehabilitation costs not covered by Manitoba Health at
http://insurance.basketballmanitoba.ca
Thanks to Herve Vincent for putting together the above video on the event!
Congratulations to the following teams for finishing at the top of their divisions!
VIEW MORE PHOTOS ON FACEBOOK
Congratulations to
Ian Dickey
for winning the Foot Locker Slam Dunk Championship on Saturday!
WATCH IAN'S WINNING DUNK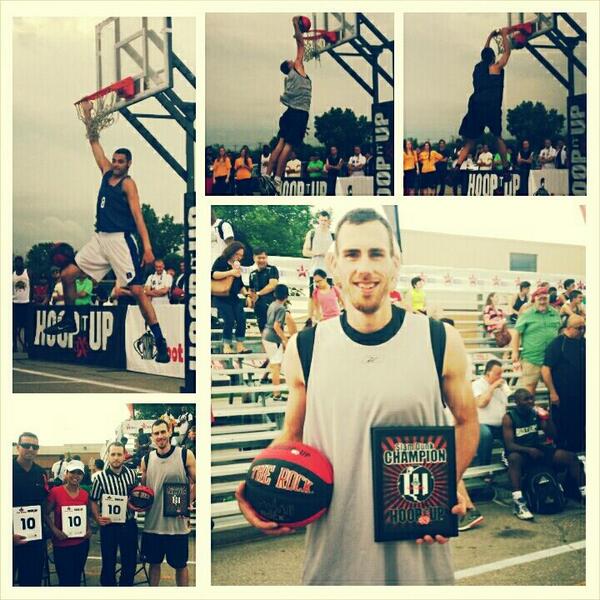 Congratulations to Mike Page who won the Foot Locker 3-Point Shooting Contest!
Basketball Manitoba would like to thank the following for their support of the event!
100+ players and coaches of the Manitoba Provincial Teams who volunteered their time
Volunteers and workers Stephen Tackie, Trevor Grier, Herve Vincent, Daniel West, Lloyd Hildebrand, Yanick Tremblay, Brian Pangilinan and Ryan Wiebe
Erica Bracic and Garden City Shopping Centre
Kevin Bovet, Josh Sugarman and Glenn Tuit from Hoop It Up
Ron Yeung and Canada Basketball
Garden City Collegiate for saving the event indoors!
Rod Peppler, Mike Myall and all the Tournament Referees
Howard at the Garden City Foot Locker
Chris McDole & Dave Beakley of McDole's Gym
Roy Jemison and Chrizza Landicho at Bell Media (Virgin TSN Radio)
Ricardo Martinez and Bracket Blitz Gaming Tournaments
Laura Charr and Strideline Socks
Ron Cantiveros and the Filipino Journal
Scott Durling and the Fire Safety House
Canad Inn Destination Centre Garden City