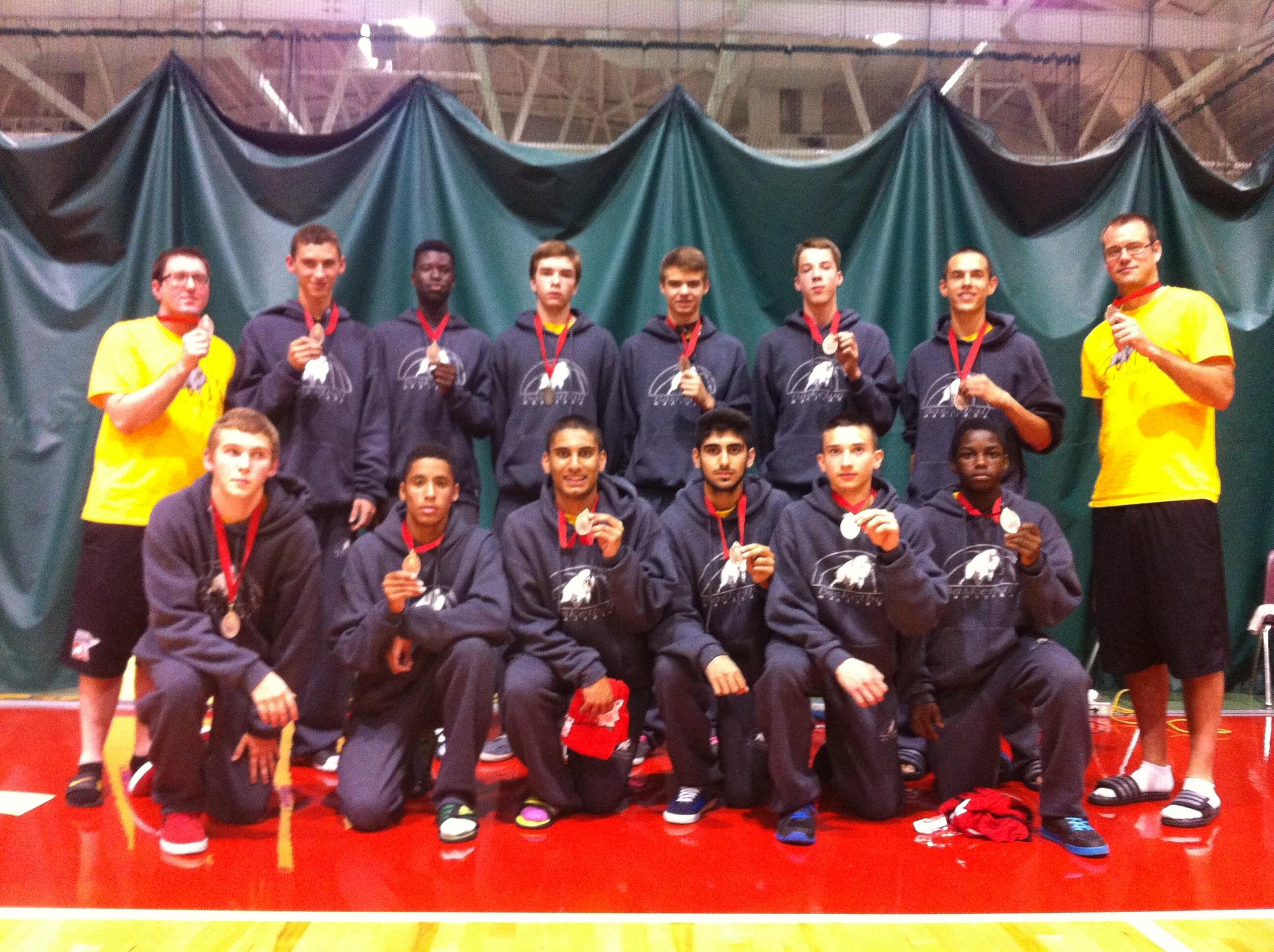 Congratulations to the 15U Manitoba Male Team for winning the Canada Basketball 15U National Championship Bronze Medal on Saturday in Newfoundland! The win marked the second national basketball medal win for Manitoba is as many days! Team Toba knocked off a pesky Team Alberta 90-77 (
boxscor
e). Leading all scorers was Manitoba's Eric Braganza with 32 points with Daniel Sackey adding 15. Recognized for their outstanding tournament play, Manitoba team members Daniel Sackey was named a First Team All-Canadian and Eric Braganza was named All-Canadian Second Team.
The Manitoba female team wrapped up their play in the placing side of the tournament, losing earlier today to New Brunswick 66-55 (
boxscore
) and finishing the tournament in 8th place. Recognized for an outstanding tournament was Keylyn Filewaich who was named an All-Canadian Second Team.
Thank you to Manitoba's 15U Provincial Team coaches Jon Lundgren, Colten Gryba, Eric Sung, Marc Collier, Stacy Hawash, Deanna Hiebert & Adam Khan for a great summer and thank you to all the parents and supporters of Team Toba!